Email
Gmail is one of the most popular and secure email providers out there. Gmail has many features such as an anti-spam filter which helps keeps the unwanted emails away from your inbox. Gmail uses a TLS (Transport Layer Security) and S/MIME to encrypt your emails to keep your personal data safe while in transit.
This walkthrough will show you how you can setup a new Gmail account.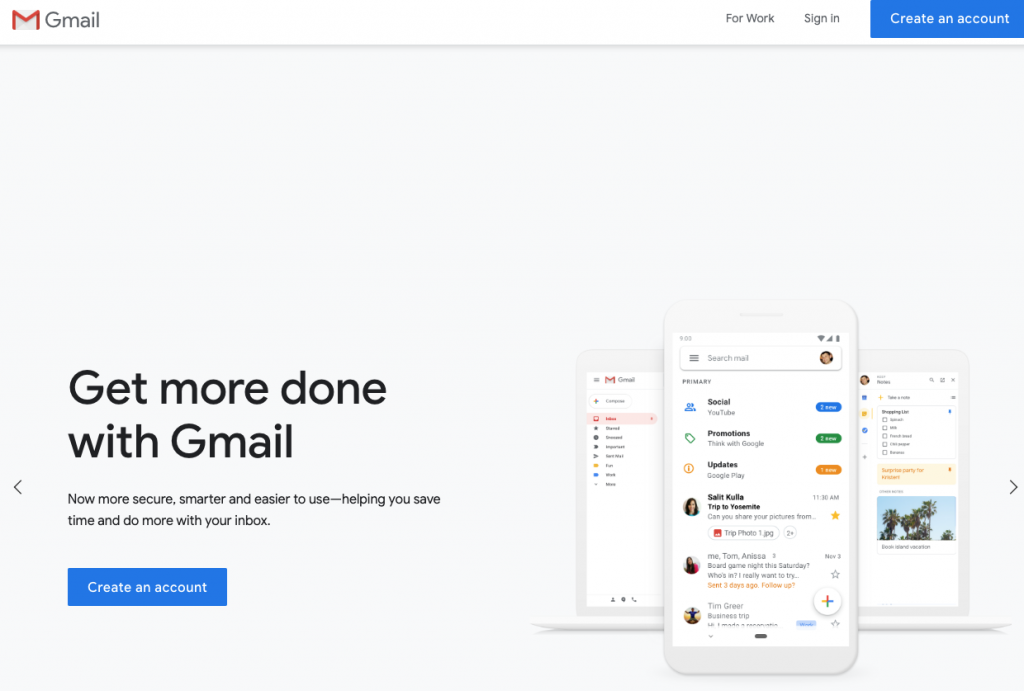 Step 1
Go to Gmail.com and click on the big blue box in the top right saying "Create an Account".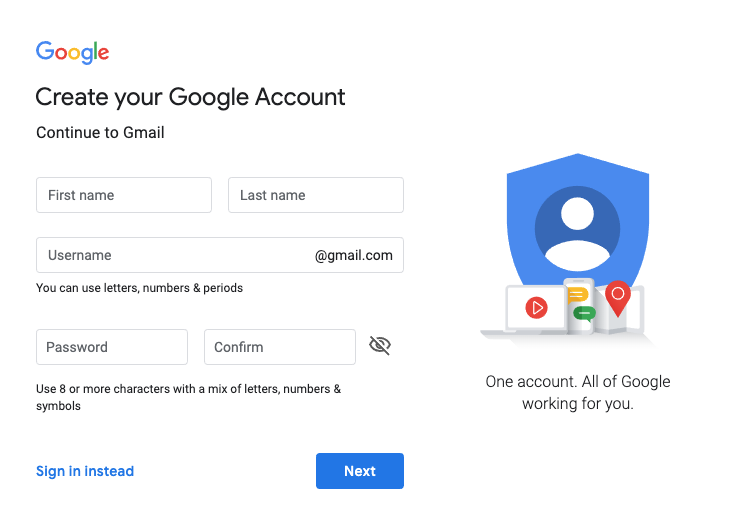 Step 2
Once you've clicked "Create an Account" you will be prompt by a window to be filled out with your personal info and the email you wish to use in order to create your new Gmail Account.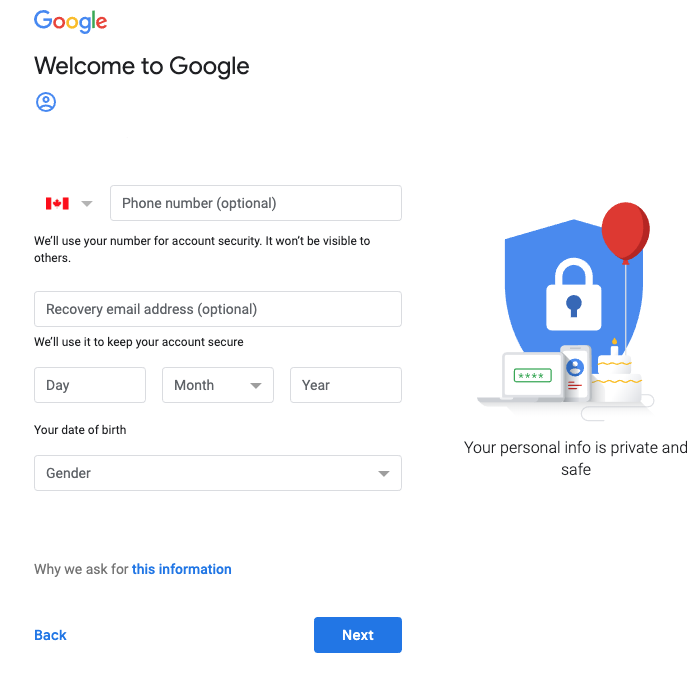 Step 3
On the next screen you will have to enter your birthday and Gender. This will help identify you if you ever lose your account. We highly recommended that you enter a mobile number or a recovery email address in case you ever need to recover your account.
Now you have your very own new Gmail Account, in the next section we will be setting up a 2FA on your account.
Two-factor Authentication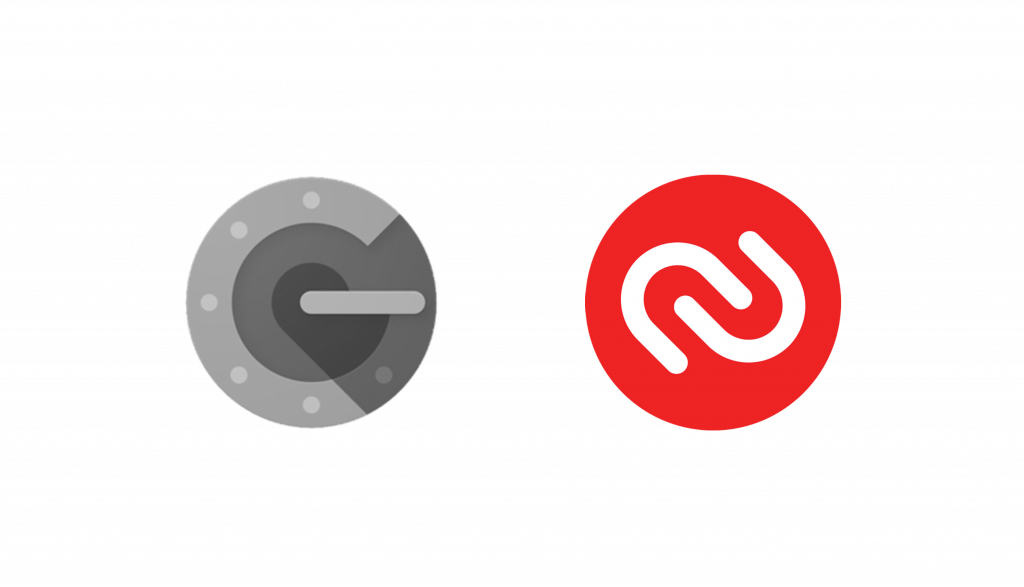 Two-factor authentication adds more security to your account by adding an additional process to get into your account. With a mobile phone you can either get the Google Authenticator app, a third-party authenticator app call Authy, or choose to simply get a text message from Google giving you the six-digit code to get into your account.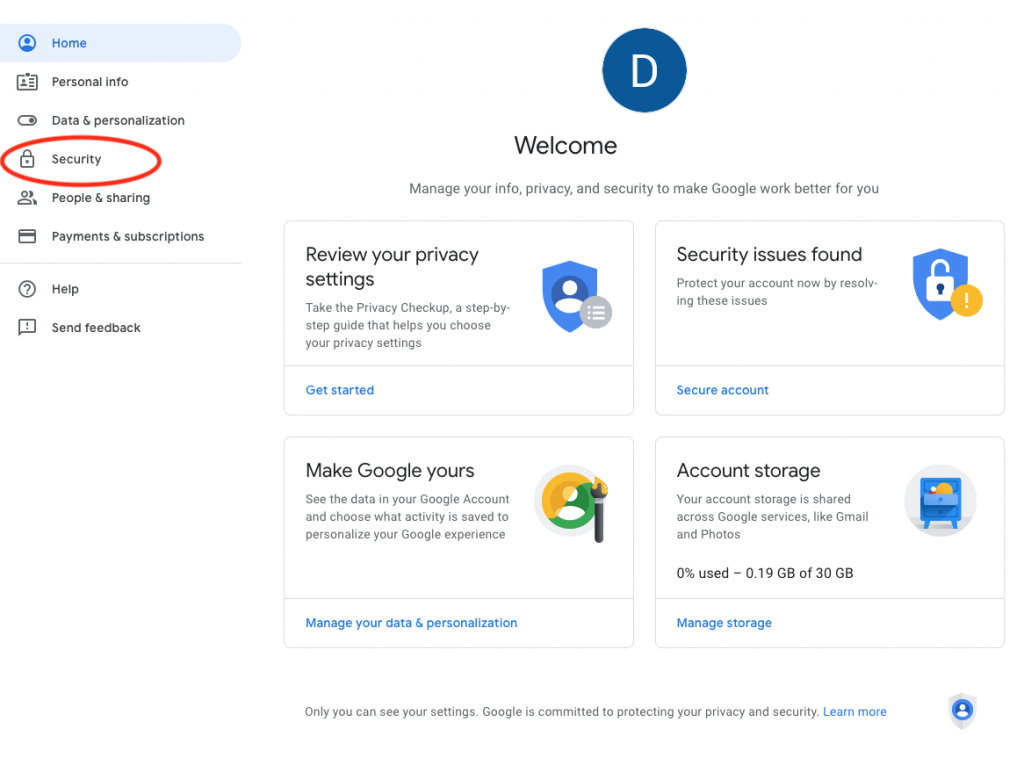 Step 1
To start, first click the profile circle in the top right corner of gmail.com and go to account settings. Once in the account settings page click the Security tab.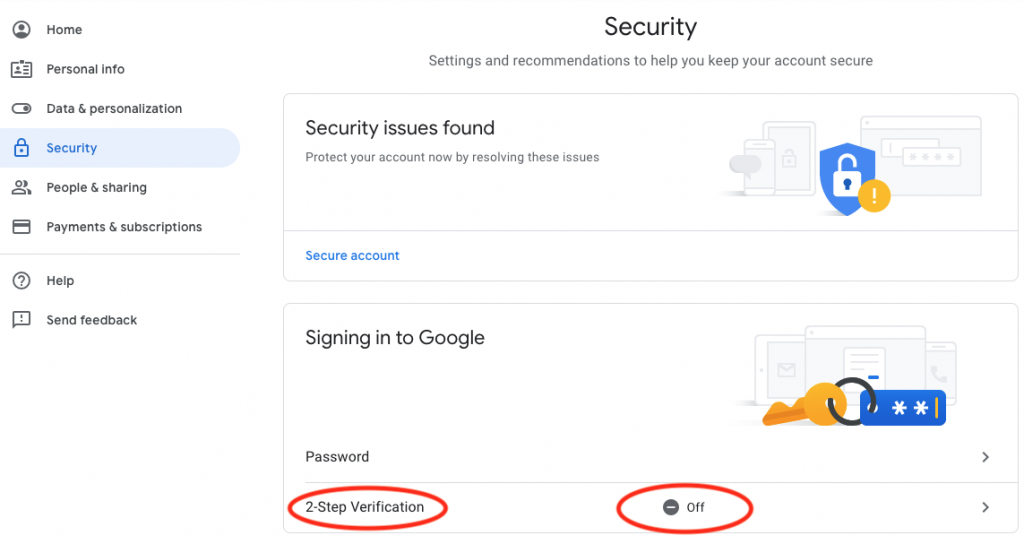 Step 2
Click the Signing into Google option, Turn on "2-Step Verification". Click "Get started"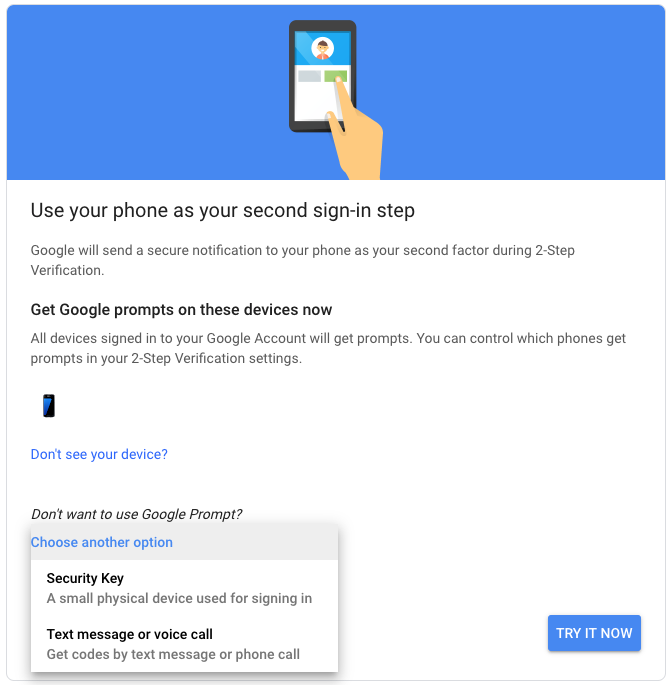 Step 3
Now you will have a selection drop down menu. Select the Text message or voice call option.
Authy Authenticator
Depending on your mobile device, go to the "Google play store" if you're on Android or go to the "IOS App Store" if on Apple. Search for the app "Authy" and install it.
Step 1
When you first open Authy, it will prompt you to put in your phone number, put it in the box specified. After that you will have to sign up with an email.
Step 2
Once in the app, find the "+" symbol or find the "Add Account". When you want to add a 2 Step on the account you will be asked to scan a QR code on the website or insert a code that's given from the website.
After scanning the QR code your second step authenticator should now be set up in Authy.